WHAT IS WESTMEADE STUDENTS?
WESTMEADE STUDENTS EXISTS TO INTRODUCE TEENAGERS TO JESUS AND HIS SAVING GRACE, NUTURE THEM IN FAITH THROUGH THE WORD OF GOD AND EQUIP THEM FOR A LIFETIME OF GLORIFYING GOD. WE GLORIFY GOD BY MAKING DISCIPLES WHO KNOW CHRIST, GROW IN CHRIST AND GO FOR CHRIST. WE ENCOURAGE OUR TEENAGERS TO INVEST THEMSELVES IN THE LIFE OF KINGDOM WORK WHICH HAPPENS THROUGH THE CHURCH AS A WHOLE.
MEET TERRANCE
BORN AND RAISED IN CALIFORNIA, I'D LIKE TO THINK BEING WEIRD IS THE SIDE-EFFECT OF AWESOMENESS. THAT BEING SAID, I HAVE A CONFESSION TO MAKE…I WAS ADDICTED TO THE HOKEY POKEY, BUT I TURNED MYSELF AROUND. I LOVE TO LIVE LIFE WITH TEENAGERS AND HELP THEM TO KNOW THE GRACE OF GOD THAT IS FOUND IN OUR LORD JESUS CHRIST. I GET THE BLESSING OF BEING A FATHER TO AN ALMOST TEENAGER, MICAH, AND A HUSBAND TO AN AMAZINGLY FUNNY AND GODLY WOMAN NAMED MIRANDA.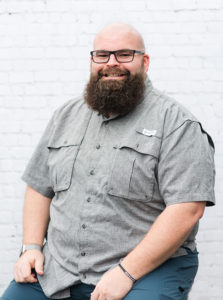 OUR PURPOSE
WE WANT TO ENGAGE, EQUIP AND EMPOWER STUDENTS SO THAT THEY CAN TURN THEIR WORLD UPSIDE DOWN FOR JESUS!